Welcome to Never Too Soon!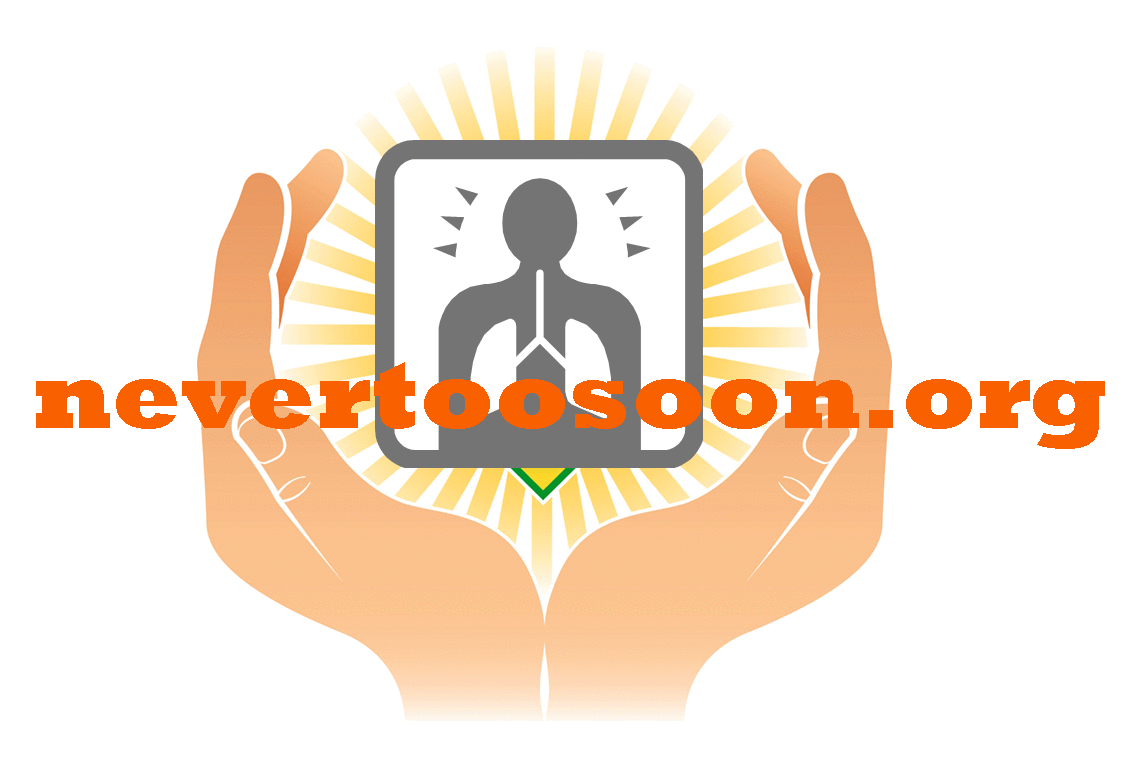 Our Mission
Never Too Soon was established in April 2011 with two goals in mind:

First, provide a free resource to educate patients with pulmonary disease, the community of pulmonary physicians and the public at large on the importance of early action when pulmonary disease is detected. Once detected, it is critical for patients and pulmonary physicians to seek, before the disease progresses to end stage, early referrals to Transplant Centers for evaluation. Too many patients who could have gained earlier acceptance into transplant programs become too ill to be listed for transplant or to be transplanted when lungs become available. It is Never Too Soon!

Second, Never To Soon seeks to evangelize for the urgent need for participation in organ donation programs. In a future time of greatest turmoil, your actions now could save a life!
If you or someone you love has lung disease, including Cystic Fibrosis, COPD and IPF, please urge your pulmonary team to closely monitor your lung health and volume. Don't wait too long to request a referral for transplant evaluation. It's Never Too Soon!